Political scientist: if Lutsenko through the system, imagine what famous names will be in the dock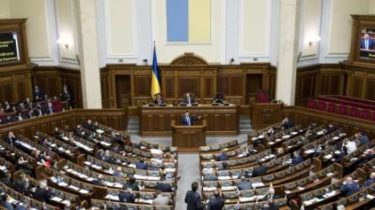 True
If the General Prosecutor Yuriy Lutsenko will break down that wall of resistance from the side of the Parliament about the removal of immunity of deputies of the offensive, one can only imagine what famous names will be in the dock. About this on his page in Facebook wrote the political scientist Alexey golobutsky, commenting on the refusal of the Verkhovna Rada Committee on rules to remove parliamentary immunity from deputies.
"The Prosecutor's office says self-evident things. And everybody understands that. But I don't want to take life under the law. First and foremost parliamentarians. But wonder they themselves considered "Cosa Nostra". On their side persistence, but not strength. They would closely monitor the sociology of positive approval by the population of "people's courts" in the context of broken law.But if Lutsenko through that wall, imagine what famous names will be in the dock. Even if they do not go to jail, we at least see the process. The only way to devalue the person. We all know it. And they know it," – said golobutsky.
At the same time, the analyst notes that the vote for the removal of immunity and "landing" – it is almost unrelated things under the current judicial system.
"Voting is really just fulfilling the request of the GPU to do its work without artificial barriers. It is possible that if the court does not ruin these things at the initial stage, all over traditional collateral. That is, it is nothing more than "excessive" expenses for the suspects. But they are resisting like the last word in the system "Rada" parliamentary seat fail in the torture and subsequent confiscation", – he stressed.
Such behavior, according to the analyst, the Committee of the Parliament actually oppose the whole society. For most of the legislative power of the country, defending the mandate, again and again delegitimiziruet itself, and therefore wants to hold a re-election will only intensify.
Comments
comments