The PGO suspects he is in evasion from payment of taxes almost on two million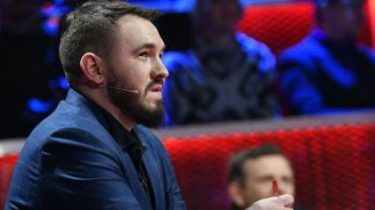 Today, July 5, the procedural Committee of the Verkhovna Rada is considering the request, supported by and submitted to the Verkhovna Rada, Prosecutor General Yury Lutsenko "On granting consent for the criminal prosecution of people's Deputy of Ukraine Lozovoy Andrei Sergeyevich", the correspondent of TSN.
As explained by Lutsenko on the Committee, he is suspected of tax evasion almost two million. According to GPU, as MP for 2015 far exceed his official income and tax it lozowy has not paid.
At the hearing, the prosecutors showed relevant slide: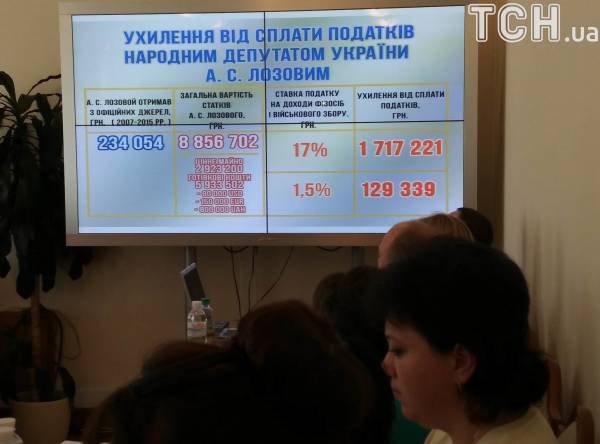 Photo of Dmitry Furdak/TSN
Earlier, the GPU handed over to the Parliament the submission on the removal of immunity in respect of two people's deputies Yevgeny Deydey and Oles Dovgy. The Dade suspected of illicit enrichment, and long – illegal alienation of land during the works by the Secretary of the Council. The procedural Committee of the Verkhovna Rada both representations called insufficiently substantiated and did not vote for them, however, gave the speaker of the Verkhovna Rada Andrew Parubiy right to place the submission to the vote.
At the end of June L, Usenko announced the submission to the lifting the parliamentary immunity of six deputies, in addition to the above the list includes the Boryslav Rozenblat, Eugene Bakulin and Maxim Polyakov. The attorney General hopes that all the submissions will consider on July 13 – last session day before the recess of Parliament.
By TSN correspondent Dmitry Furdak
Video settings the Parliament received the submission on the removal of parliamentary immunity from MPs 5
TSN. 12:00
June 22, 12:38
Facebook

VKontakte

Google+

Twitter
Comments
comments