The court in Lviv decided who should be the Secretary of the Lutsk city Council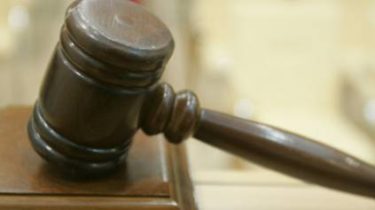 The court of appeal of Lviv is elected by the residents of Lutsk deputies determined who will be the Secretary of the city Council of Lutsk. Local deputies consider that the decision sudskim arbitrariness, according to a story TSN.19:30.
The court is of the opinion the tumultuous half-year in the Lutsk city Council. Since then, as died the mayor of the city, its duties transferred to the Secretary of the city Council, was to appoint extraordinary elections. It was Julia Bosenko, however, the elections she was appointed – furthermore, even city Council session were not collected. Therefore, the city deputies ousted her from office, and the following appointed Igor Polishchuk. Few months, Vasenko not made itself felt, suddenly, in early June came the decision of the Lutsk court about her reinstatement.
Videoapparatury court of the city decide who will be the Secretary of the Lutsk city Council
TSN. 19:30
Yesterday, 20:34
Facebook

1

VKontakte

Google+

1

Twitter
To implement the decision of the court, its successor, Igor Polishchuk convened the session, for the position of Secretary the election for him to vote for deputies. And most again were against Vasenko. This time she would appeal the decision and the court of appeal in Lviv, where the mayor of her party. Polishchuk wanted to cancel the decision of the court of Lutsk about the restoration of Vasenko, because then about 700 decisions of the city Council will expire and the city will be paralyzed. "Will automatically pull nechist all decisions taken for a specified period of time, which apply to all residents of the city of Lutsk. Your honor, this will lead to the collapse of the city," said the lawyers.
This argument Lutsk Lviv on the decision of the judges is not affected. They resumed, Vasenko in the post. The decision of the judge has traditionally not argue. Doesn't want to state my position and Julia Bosenko. Polishchuk, who yesterday voluntarily resigned from office, the court's decision called predictable. "During consideration of the case was already prepared full text of the decision, as reported by the lawyer. Because when the judge read out the decision, he had a copy of six leaves, indicating that the solution has long been ready and today's consideration of any role do not play," he said.
Independent lawyers say that no matter how many times didn't go the former Secretary of the city Council in court, to vote for her have all the same MPs who have voted twice against her. Elections of the mayor of Lutsk is scheduled for the end of September. Igor Polishchuk already stated that they will run and that is what eve left the post of Secretary of the city Council. And members immediately and unanimously elected the new Secretary – Gregory Pustovit.
Comments
comments