In the capital Hydropark was severely beaten and cut in front of three guys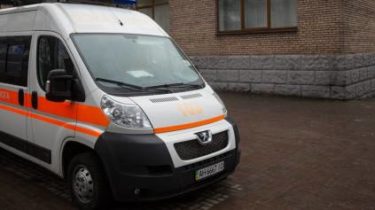 In Kiev police detained a man over the brutal beating of three guys.
It is reported by the Department of communication of the police of Kiev.
In particular, the doctors told Dnieper law enforcement officers on the hospitalization of 18-year-old guy unconscious with a head injury found on the territory of Hydropark. Also, the hospital delivered 16-the summer inhabitant of Kiev region – with a laceration of the chin, and 17-year-old from Kiev – with a stab wound in the groin.
These injuries adolescents received during a fight with an unknown, who then fled.
Injured guys called the ambulance witnesses.
During the development of the territory where the fight took place, police found a man matching the description, they found 29-year-old native of Donetsk region. Subsequently, the man was identified by the victims. He was detained and taken to district police office.
See also:
The massacre in the capital Hydropark: the police said details of the fighting, which wounded the military
Recall that in late June a mass brawl in the capital Hydropark escalated into a stabbing in which a knife wounded soldier. Now he is in serious condition in the hospital. The causes of the incident establishes a investigative team working at the scene. According to preliminary information, the fight was attended by six people. Wounded – Ilya Vladimirovich, born in 1994, registered in Nikopol.
Militiamen managed to detain the alleged assailant, who stabbed the victim being stabbed during a fight. According to preliminary information, he was detained in the hospital where he was hit with injuries. He found a knife.
Comments
comments