In the Ministry of foreign Affairs are outraged by the statements of the Polish Minister concerning the entry of Ukraine in EU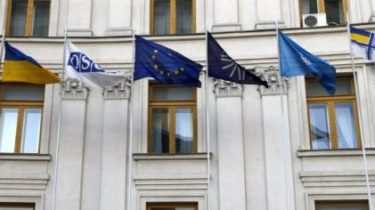 The Ministry of foreign Affairs of Ukraine expressed frustration with the Ambassador of Poland in Ukraine Jan Pieklo for statements of Polish foreign Minister Witold Waszczykowski on Ukraine and its accession to the EU. This is stated in the statement of the MFA of Ukraine.
Note, Waszczykowski said Poland will oppose Ukraine's accession to the EU, if not addressed historical issues.
"Economic cooperation, unfortunately, does not look good. And worst of all, of course, historical questions. Our message is clear: Bandera in Europe will not be included. We're talking about loud and quiet," he said.
See also:
The UN security Council: Poland wants to help Ukraine to resolve the conflict with Russia
In addition, the MFA statement said that the European future must be built by common effort, and not to press each other's requirements.
"Ukraine's European choice is not only foreign policy but also the daily bloody struggle and painstaking hard work," – said in a statement.
MFA also noted that the issue of history should be left for the historians to study, not use to the detriment of the interests of Ukraine and Poland by a third party.
"Attention is drawn to the need for a more cautious approach of the Polish political elite towards sensitive historical issues and mentioned the repeated calls not to politicize the sensitive page of the common historical past that can be used by a third party to the detriment of Ukraine and Poland. The Ukrainian side was once again noted that the evaluation of certain historical events is the task of historians, and in the context of Ukrainian-Polish relations these issues are engaged in a Forum of historians and the partnership Forum", – said on the foreign Ministry website.
We will remind, earlier the foreign Ministry explained why the trial regarding the MH17 disaster will give the Netherlands.
Comments
comments