The network submits the video with the reaction of a young father who watches over the birth of a child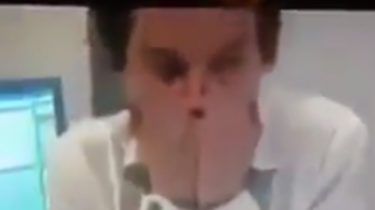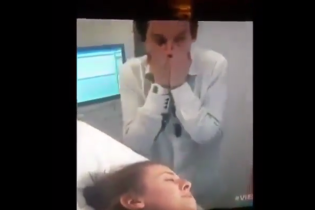 Parents can never fully prepare yourself for a miracle like childbirth.
In particular, in a Network there was video with an exciting reaction of a young father at the birth of a child, writes the Mirror. The reaction of the newly-daddy was recorded by the camera during the shooting of the Dutch reality show, the essence of which is to support young parents during pregnancy.
See also:
Childbirth in the train "Znamenka – Odessa" had to take on.
By the way, it's already got millions of views. It is noted that the man supported his wife during the entire pregnancy, however, could not hide his strong emotions, when it came time for the birth of the baby.
Shock, fear and joy at the same time – such emotions on the face of the young father was at the time he witnessed the birth of a child.
Dark male first changes his expression, looking at the doctors, and then closes his eyes with his hands. After this, the young father decided to open my eyes and look at the birth of a child, but in his eyes you can see fear. Also he covered his mouth with his hands in disbelief.
Earlier, in the U.S., the student decided to experience how it is to be pregnant and give birth to a child. Using a special device he felt the pain experienced by women during childbirth. The guy only lasted 20 seconds and was asked to stop the experiment. His classmates held him during this ordeal, told me to breathe and started laughing when a student yelled from the pain.
Comments
comments