The consolidated budget exceeded 28% SFS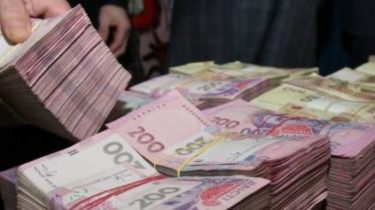 During the first six months of 2017 in the consolidated budget of Ukraine received 393,6 billion. And that is 86.5 billion UAH (by 28.2%) more than in the same period last year.
From the beginning, the state budget received 307,1 billion UAH, in local budgets – 86,5 mlrd grn. This is evidenced by the State fiscal service.
"In the context of the main payments in January-June 2017 the increase to the corresponding period in 2016 are secured by the value-added tax with imported on the territory of Ukraine of goods – 42.3% (+34.1 billion UAH), the rental fee for use of mineral resources – 34.5% (+6 billion), tax and tax on income of physical persons – by 27.9% (+UAH 7.5 bn), excise tax from produced in Ukraine excisable goods (products) – 16.9% (+UAH 4.3 bn), import duties – 12.8% (+UAH 1.2 billion), the net profit (income) which is withdrawn to the state budget – 4,6% (+0.2 billion UAH)", – specified in the SFS.
With the beginning of the year the taxpayers on account of the offset 57 billion UAH of VAT.
Receipt of a single fee for obligatory state social insurance amounted to 84.3 billion UAH, which is by 22 billion UAH more than in the first half of last year.
Meanwhile, in Ukraine, want to repeal one tax type and enter another one instead.
Comments
comments