Furniture: what is not worth saving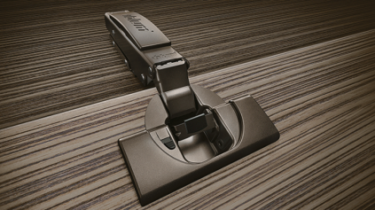 Advertising
The retinue makes the king – this is the catch phrase everybody knows. What makes high-quality and durable furniture? The answer is – hardware. We will explain what is not worth saving if you select supporting elements, and that it is possible to replace more affordable option.
Choose responsibly
The influence of hardware quality, design, reliability and speed of Assembly of the furniture should not be underestimated. Various items for fastening and sliding drawers/doors, magnets, dampers, hinges, locks, latches, accessories for wardrobes, fasteners, handles, and much more – without all this the items of our interior can not exist. It varied and high-quality accessories allows you to design reliable and stylish furniture.
Typically, such furniture is made-to-order Studio furniture. Materials for this writing gave us one of the leading in Kiev, manufacturers of furniture under the order the Studio furniture Vanilla.
So, modern and reliable hardware for furniture is of two types: a fastener and the front. Fixing accessories used to fix pieces of furniture and its fixation in the house. The front speaks for itself – is that visible to the naked eye: hooks, handles, holders.
On the strength of the mounting hardware depends on the integrity of the product, but because it, as a rule, do of metal. But face less strict to the materials it is made including plastic and wood.
So if you want ready-made furniture or custom furniture will last you a long time and not cause trouble, go to the selection of components with full responsibility. Remember that even the most beautiful kitchen or wardrobe of low quality accessories will live in your house for long. Eventually they will begin to fail and create problems. While simple but high quality furniture that will delight owners for years to come.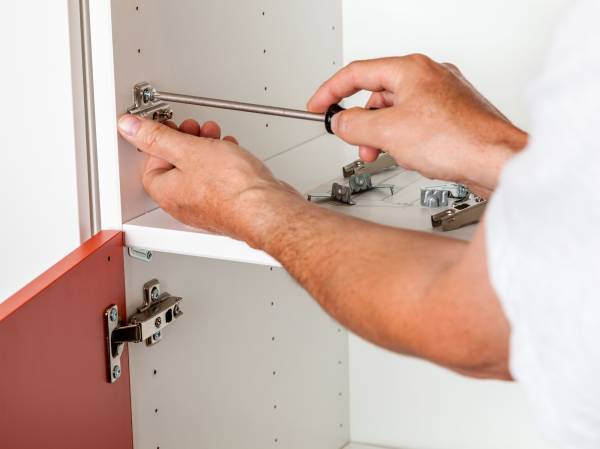 Dnia
On what to spend
So, what is certainly not worth saving, so is the mounting hardware. Of course, the rocker*, soft closing doors, dampers* have to spend.
You can save only on the brand. Giving preference to domestic producers instead of foreign ones, you will not have to choose between beauty and durability.
Favorite all drawers require good sliding systems. Budget option would be a retractable roller system with a smooth opening. But ballpoint retractable fittings is more complex. But thanks to her drawers open silently and withstand high loads.
By the way, do not skimp on the drawers. Of course, they are more expensive than regular shelves, but greatly facilitate your daily manipulations with a wardrobe.
Reduce costs
So, with the hardware, which will have to spend money, we have already decided. But there is one that will allow you to save money.
The first is the door hinges. With power latch* and are spring loaded of course, more practical – so you can protect yourself from random opening and slamming doors. However, and have to spend more than on a normal loop. How to get out of the situation? Stick on door silicone bumpers, and it won't Bang and open.
Keep a part of the family budget and on the purchase of brackets for shelves. Remember that their function is to support the design and because the main thing – firmly tighten the fasteners.
And, of course, it is possible not to spend too much on pens. Choose plastic instead of metal. Modern manufacturers have long guarantee their quality and durability. Of course, budget pens will lose condition, and will require replacement. But even in this case, their costs will be small. This is even a plus – sometimes a simple replacement of handles and hooks can refresh lost its former appeal furniture.
Besides plastic allows designers to "roam" and create the original model.
In short, choosing accessories, be sure to inspect all of its elements, check for its durability and quality. Check with the Manager the service life of support elements, compare models in different price categories. And remember: sometimes it is better to save on the design, opting for minimalism, than to suffer because of lost "face" of the furniture.
*Balance weights (from FR. "to swing, to balance") – the load which is connected to the rotating part and serves to balance the forces of inertia.
*Dampers – a device for damping or preventing vibrations that occur in the furniture at work.
*Closers – mechanical devices for automatic closing. Help to reduce wear on door hardware, provide smooth and reliable closing of the door, its fixation in the open position.
Comments
comments