In the "Ukrgasdobycha" predict billions in losses from the searches of the GPU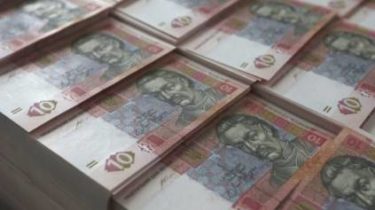 In the "Ukrgasdobycha" has made serious losses in the future due to the searches in the company.
This was stated by the head of the company Oleg Prokhorenko Facebook.
"The arrival of the GPU and seizure of documents placed in jeopardy the program of the frac. Foreign contractors will not work in conditions, when the work of them even accuses our GPU. How am I supposed to pay them for the quality of the work?", – outraged official.
According to him, the perpetrators of these possible losses, "there are specific names from a GPU".
"If we don't make it to the end of the year to produce 200 million m3 of gas due to the blocking of the GPU is additional costs for the purchase of imported gas by Naftogaz to UAH 1.3 bn, it is a loss for the state budget to UAH 281 million nezamechena rent. Someone in the GPU will take responsibility for the loss of Ukraine UAH 1.5 bn?", said Prokhorenko.
So he will now put the question to the leadership of the country about the responsibility of specific individuals for the failure of the program of growth of the Ukrainian gas.
See also:
The GPU said the reasons for the searches in the "Ukrgasdobycha"
We will remind, the SBU and the GPU came to search the office of Ukrhazvydobuvannia. About it reported in a press-service of the company, assuring that cooperating with law enforcement authorities.
In the Central office and its branches throughout Ukraine, the representatives of the SBU and the GPU carried out searches and seized documents. Searches are carried out by the decision of the Pechersk district court of Kyiv of 29 June 2017. The request came from GPU", – stated in the message.
As noted, according to the court, shall be subject to seizure of documents, connected with the relations of PJSC "Ukrgasdobycha" and Romanian company Tacrom Services S. R. L (Romania) and the Belarusian state enterprise "production amalgamation "Belorusneft.
Comments
comments