Reuters called the Russian firm which hired for installation in the occupied Crimea turbines Siemens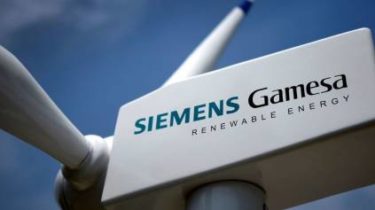 For the installation of electric turbines, in occupied to the Crimea was hired by the Russian company "Interavtomatika". Siemens it owns a 45.7% stake.
About it reports Reuters, citing three sources.
As the site says, "Interavtomatika", the company offers clients a system based on the use of technologies produced by Siemens under license of Siemens".
Siemens representative, responding to the request of the Agency about the "Interavtomatika" in the Crimean project, said that "Siemens maintains its position that won't provide their services in the Crimea."
See also:
Siemens banned to use their turbines in the occupied Crimea – the Ministry of justice
"We are investigating the participation of "Interavtomatika" in starting the gas turbines and any other services and if this is proven we will make all necessary and available steps in order to stop all activities," said Siemens.
Russian state-owned company "Technopromexport", which is building two power stations in the Crimea, refused to comment. "Interavtomatika" has also not answered the question to Reuters.
Recall that in early July, Reuters reported that Russia imported turbine to power the German company Siemens in the occupied Crimea despite European sanctions.
In a German company for this information said: "we Have no conclusive evidence of the possible delivery of our turbines in the Crimea. However, we are serious about such rumors and has created a special group that will check the facts."
Comments
comments