Banks reduce interest rates on deposits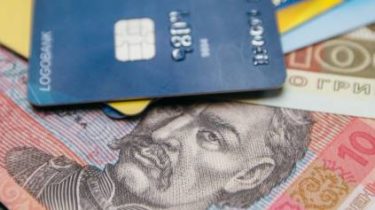 In the last week, Ukrainian banks can lower interest rates on deposits in UAH, U.S. dollars and euros.
This is stated in the summary of the actual Deposit rates in banks of Ukraine from the "LigaBusinessInform"
Reduced yield, we offer you Deposit "OTP Bank", "UkrSibbank" and "Bmbank", which affected the overall average.
The rate cut comes on 0,01-0,12%, depending on the timing of deposits and currency. At the same time, hryvnia deposits for the period from 1 to 3 months rose by 0.19% – to 10.27% per annum. Increased in price and the Deposit in UAH for a period of 3 to 6 months 0.10% – up to 12.83% per annum.
Average interest rates on deposits as at 10 July 2017
Currency
indefinite
up to 1 month
from 1 to 3 months
from 3 to 6 months
from 6 to 12 months
12 months
the hryvnia
Of 7.53%
Of 9.23%
10,27%
12.83% of
Of 13.27%
13,20%
dollar
1.14% of
1,41%
1.66 per cent
Of 2.78%
3.59% of the
A 3.85%
Euro
0.86% of the
Of 1.08%
1.27% of
Of 1.81%
2,58%
Of 2.96%
Comments
comments