Ryanair demands from "Borispol" free the land for the hotel. The airport has listed the conditions of the low-cost airline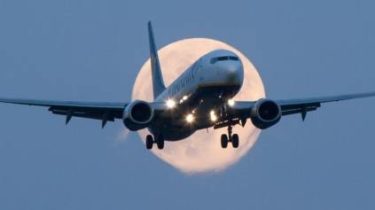 General Director of the airport "Borispol" Pavel Ryabikin voiced the demands that are put forward low-cost airline Ryanair.
See also:
Omeljan considers speculation as Ryanair attempts "of the Russian national air carrier" to maintain a monopoly position
In particular, at a briefing in Kyiv, he noted that some of them are illegal and impossible to complete, reports the Economic truth.
Among the mentioned requirements:
free air navigation,
free reception
free Parking for taxis,
free space for advertising
free rent space in the terminal,
free of the baggage system,
free offices for sale of tickets,
free land for the construction of the hotel,
securing Parking places for aircraft,
free offices for service car rental
a single rate of airport fee per passenger for 4 years in the amount of $ 7.5,
payment airports 35% from the income of duty-free shops, a 60-day credit from the airport.
The head of state also noted that to fulfill the terms of Ryanair "Borispol" consciously decided to reduce its own income in the amount of 360 000 000 UAH, but have not received a counter-reaction from the airline. "The price of economic concessions Ryanair is about 13 000 000 UAH per year", – said the head of the airport.
Ryabikin said that the airport will receive less revenues in the amount up to UAH 2 billion as a result of granting unlawful preferences Ryanair in the London direction.
"We will not sign the contract if it is not profitable for the state-owned enterprises. I am responsible for the execution of financial plans of state-owned enterprises and break-even his work, so never going to a decision against the interests of the airport, "- said the head of" Borispol" and added that he looks forward to the positive completion of the negotiation process and the corresponding concessions on the part of Ryanair.
Recall that on 5 July, the international airport "Borispol" has officially signed an agreement with the airline Ryanair. Later, however, the European company said it does not agree to the terms of service, which he suggested the airport "Boryspil" in its version of a bilateral Treaty.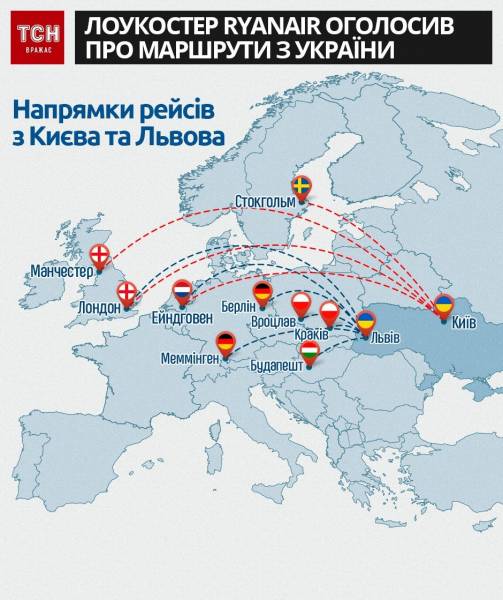 Dnia
Comments
comments