In Kiev on a bribe detained the lawyer repeat offender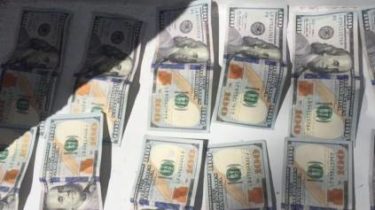 In Kiev on a bribe detained the lawyerwho extorted money from his client for the alleged transfer of the judge hearing his case.
This was reported in the capital Department of communication of the police.
"For the reclassification of criminal proceedings initiated on the fact of storage of drugs, of part 2 of article 309 of the Criminal code of Ukraine in part 1 of article 309 of the UCU, slick got 1200 dollars", – stated in the message.
As noted, a lawyer who had already been three times brought to trial for committing acquisitive crimes was arrested near the office building where is located his private law firm.
Currently, for incitement to bribery the criminal proceedings, the lawyer-taker threatens till 10 years of imprisonment.
In Kiev law enforcement officers detained for bribery of a lawyer, the Lawyer extorted money from his client allegedly for transmission to the judge, I…
Published Police Kiev 10 Jul 2017
Earlier, in the Luhansk region exposed the judge-the bribe taker, who for a few months to earn 100 thousand hryvnias. The judge was through the intermediary illegal benefit for decision in a civil case.
Comments
comments