Near Kiev, police detained the perpetrator directly to the crime scene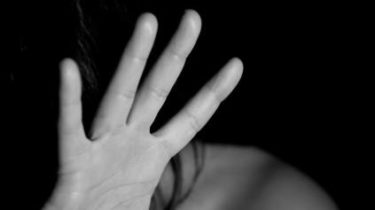 On one of the streets of Bila Tserkva, in the Kyiv region, the police detained the perpetrator directly to the crime scene.
It is reported by police region.
At midnight a young woman who was walking home alone unexpectedly attacked by an unknown man. He struggled a few times, punched her in the face and then dragged into the bushes.
Fortunately, a cry for help were heard by local residents and called the police.
See also:
New details the death of 23-year-old female chef in the ATO: beloved-war and rumors of rape
Patrol arrived on the scene just when the offender abused a woman and tried to satisfy his sexual passion.
The tyrant was 31-the summer local who was in an alcohol intoxication.
The man was detained, he faces up to 5 years imprisonment.
Recall that nand Zaporozhye detained a man for attempted rape and beating of 12-year-old girl. In the Zaporozhye region detained previously convicted attacker for grievous bodily harm and the attempted rape of a girl born in 2004.
On the territory of the village of Upper Khortytsya was found 12-year-old girl in a semiconscious state with serious head trauma. It is around 09:00 left home in equestrian club for the next riding lesson. Dressed and leaving the mobile phone in the stable, the girl went through the tract to the horses, which were grazing nearby in the pasture. Further communication with the child was broken. Only in the evening in search of his daughter came to the mother, who along with club staff found the baby in the Bush tract in critical condition. The girl was taken to hospital and operated.
Comments
comments