Poroshenko announced the construction of a new munitions factory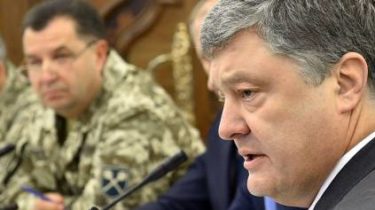 The overfulfillment of the State budget will be directed on strengthening of defence and security, including the construction of a new plant Ukrainian ammunition. This was during the NSDC meeting, said the President of Ukraine Petro Poroshenko.
According to him, production is carried out according to the standards of the Alliance.
"I made a proposal for the construction of munitions plants, the introduction of new technologies, in full compliance with NATO standards, which will ensure the compatibility of the ammunition produced with the main caliber", – said Poroshenko, quoted by his press service. Garant said that the realization of this task it is planned to allocate 1 billion 400 million UAH.
See also:
Ukraine has successfully tested the latest rocket
One of the directions is the production of ammunition from domestic raw materials.
"This will give the opportunity not just to put the ammunition and to ensure the production of weapons from domestic raw materials. We have, accordingly, to restore the power that was in Ukraine before the occupation by the Russian Federation. I put this position as one of the first priorities", – said the Ukrainian leader.
Poroshenko added that another 1.6 billion has been allocated for procurement of latest weapons and military equipment. In particular we are talking about setting up production of tanks "Oplot", the latest missiles and other.
Also, the Ukrainian President instructed to strengthen electronic warfare systems, system latest upgraded unmanned aerial vehicles, as part of the funding to send antisnaypersky complexes.
As previously reported, during the meeting of the NSDC adopted a decision on the introduction of biometric control for the citizens of other Stateswho cross the Ukrainian border.
"We should remove all biometric data, including fingerprints and a digital photograph. This will greatly enhance the possibilities to combat terrorism," – said the President of Ukraine Petro Poroshenko.
Comments
comments