Poroshenko vetoed the extension of export duty on scrap for two years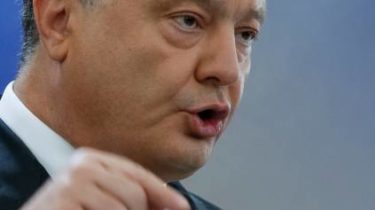 The President of Ukraine Petro Poroshenko veto the bill to extend export duties on ferrous scrap in the amount of EUR30/tonne.
This was reported by his representative at the Council Iryna Lutsenko, reports Interfax.
"This is due to international obligations of Ukraine as a member of the world trade organization, and the President of Ukraine proposes in paragraph 1 that entered the caption, replace "three calendar years" with the words "two calendar years". The President asks the Parliament to support the amendment," said she.
The proposal Poroshenko signed the law on 27 June and entered the Parliament on July 10.
While the text of the initiatives.
See also:
In the Donbas, the Russian military pass to scrap industrial property objects – exploration
We will remind, in October 2016, the Council lifted the duty on black scrap metal. Rada adopted the bill No. 3873, setting a zero rate of import duty for import of ferrous scrap.
The authors of the law noted that the purpose of the act is the expeditious liquidation of the deficit of ferrous scrap in the domestic market for the priority supply of the defense industry and providing the conditions of recovery infrastructure.
Note that the previous rate of import duty on the import of ferrous scrap was 5%.
Comments
comments