Ukraine is a shield the whole global world against which waging war Russia – Parubiy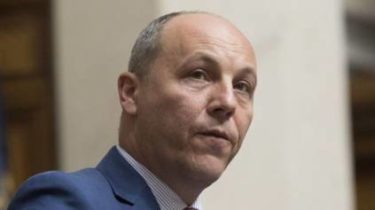 Russia is attacking not only Ukraine, but also the whole world.
This was stated by the Chairman of the Verkhovna Rada Andriy Parubiy, writes UNIAN.
"Ukraine and NATO today are subject to attack Russia… In Ukraine, Russia was unable to change the political course of our state and so attacked the military, but in other free States is the influence operations, financing of Euro-skeptics and radicals, stealing data servers of the Bundestag or the information and attacking the presidential candidate of France Makron. Russia is waging war against the whole global world," he said.
According to Parubiy, Ukraine is a critical first but not the last link "in a crazy Putin's plan to revive the influence of the Kremlin on geopolitical space, which was once owned and which had the influence of the Soviet Union."
"Why Ukraine today is the shield of Europe, and shield of the free world. Defending their freedom, we also defend the freedom of the whole free world. NATO plays a key role in mobilizing the international community to support the efforts of Ukraine in countering Russian aggression and the return of Russia to international law", – said the speaker of Parliament, thanked NATO Secretary General Jens Stoltenberg calling for Russia to withdraw from the Donbass troops.
We will remind, earlier in the Kremlin commented on the appeal by Stoltenberg to withdraw troops from the Donbass. According to Peskov, in Ukraine there are no Russian military.
Comments
comments