Tax specialists have exposed a large conversion center with laundering more than 250 million hryvnia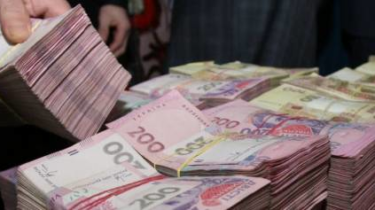 In Kyiv found the konvertatsionny center, through which "laundered" more than 250 million UAH. Large enterprises transferred funds allegedly for goods and services to the accounts of fictitious firms. The money was withdrawn in cash through banks and ATMs, 88-90% cash were given to top managers of large enterprises, and kept 10-12% as a reward.
"As a result of a search conducted in Kiev, was discovered and seized more than 513 thousand UAH in cash in national and foreign currencies, 102 printing companies, computers, Bank cards and also financial-economic documents and draft records, evidence of illegal activity", – stated in the message of the tax police Office of large taxpayers.
The case is being investigated criminal proceedings under part 2 of article 205 and part 2 of article 28 of the criminal code. Already established group of people who are involved in illegal converting of money. Customers of their services was of the company from the capital, Kiev, Dnepropetrovsk and Kharkiv regions.
The staff of tax police of Office of large payers of taxes liquidated the konvertatsionny center with a turnover of more than 250 ml…
Posted by Sergei Bilan 11 Jul 2017
Comments
comments