Ukraine doubled exports of honey to a record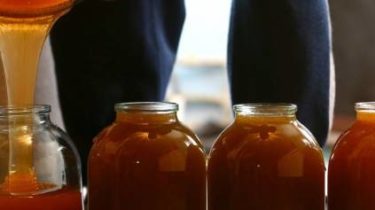 In the first half of 2017, Ukraine is almost in two times increased the export of honey. Last year for the six months was 15.1 thousand tons, and this year – already 29,6 thousand tons to 51.8 million dollars.
This is an absolute record of Ukraine in all the years of exports of honey. This was stated by the Food and agriculture organization of the UN (FAO), Anna Burke.
Among the major buyers – the United States (18.9 million dollars), Germany ($10 million) and Poland (5.6 million dollars).
"The United States continues to lead among the countries-buyers of Ukrainian honey and this trend will continue. Since the rising consumer demand, the US only 30% is provided by own production and more than 70% through imports. In addition, for the US market growth of honey consumption by the population and increasing consumer interest in honey with different flavors: honey with fiery peppers (Ghost peppers, jalapenos and habaneras) and spices," said Anna Burke.
We will remind, export of Ukrainian honey for the entire 2016 56.9 thousand tons, and in 2015-to 36 thousand tons.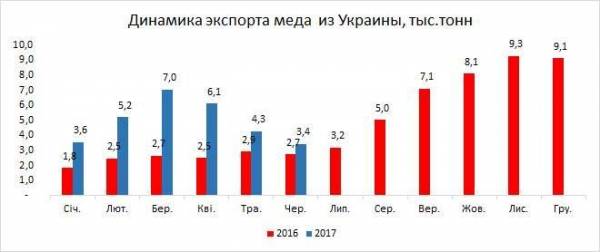 Ann Burka / Facebook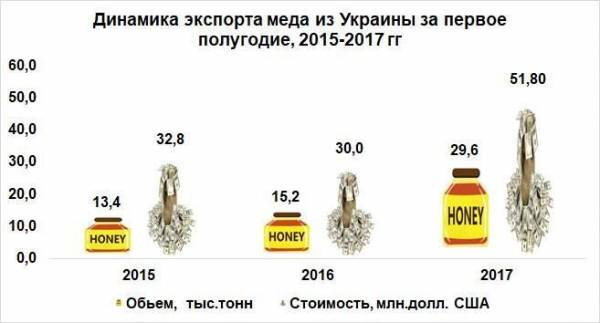 Ann Burka / Facebook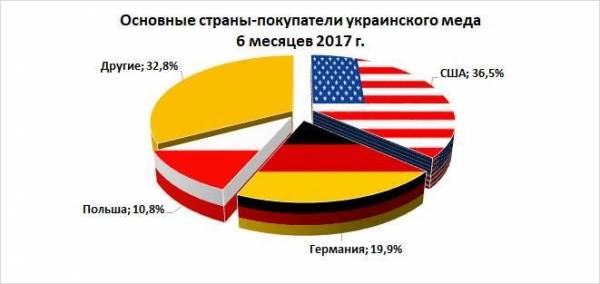 Ann Burka / Facebook
Comments
comments