"It will be a lesson." The mother was detained in the Donbas Russian military Poroshenko asked to pardon son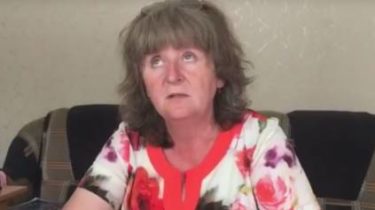 The mother was detained in the Luhansk region the Russian corporal Victor Ageev has recorded a video message to the President of Ukraine Petro Poroshenko with a request to pardon her son. Video was published by "Novaya Gazeta".
Svetlana Ageeva asks to see my son. She claims she can't even imagine why anyone would contribute to Victor Ageev was on the East of Ukraine.
"People ask me, how could it happen that something irreparable happened to him, how he got there. But I can tell you one thing – that the family discussed the service contract (in the Russian army – Ed). I myself in the dark until now, still can't understand how it happened, who so influenced my child that he was in those places (in the Donbas – Ed.)", she said.
Ageyeva argues that the pardon will be for her son "great life lesson" and declares its readiness to come to Ukraine and to assist in negotiations concerning the exchange of prisoners.
See also:
I came to protect the brotherly people
"I hope for your mercy! And if the result of the exchange of a Ukrainian citizen or soldier gets to go home to the family, I will be so happy clearly, as well as for your child. Mr. President, I also want to say that it is ready to personally go to Ukraine and take part in negotiations on the exchange. I hope You will take part in the fate of my son, and I am in advance grateful," she said.
As previously reported, in Lugansk region detained a Russian soldier Viktor Ageev, who, according to the BBC, was called to service in the Altai region. Mother of Victor Ageeva, his friends and former colleagues confirmed that after military service he left to serve in the army under the contract, which was signed in March 2017.
Ageeva mother insists that her son is serving in the armed forces and even received in may of this year the rank of corporal. While the Russian defense Ministry said that the detained Ukrainians in Luhansk region, the Russian last year in the left margin.
In an interview with TSN.Week Ageev has told that has arrived to Ukraine "to protect the brotherly people".
Videotiny Russian Viktor Ageev told why he agreed to serve in the Luhansk region
TSN. 12:00
10 Jul, 12:34
Facebook

VKontakte

1

Google+

1

Twitter
Comments
comments