The staff of the great Patriotic fear of liquidation of an enterprise due to privatization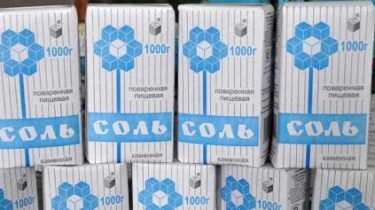 True
Their requirements for government employees salt giant appealing to the fact that the company is not losing money, and even the opposite – increasing volumes of production.
The group fears that in case of privatization, the enterprise may be closed in the interests of competitors. And they are available both in Russia and in Europe (where "Artemsol" supplies its products).
With the aim to prevent the transfer of the salt mines in private hands, employees of GP urged the leadership of the enterprise and the local authority to transfer the production capacity of the "great Patriotic" long-term lease to the labor collective of the factory.
"We work here for 10, 20, 30 years, whole families and whole generations, from grandfather to grandson. We live in this city, "Artemsol" provides us with work and food. We're not planning to go anywhere, and are interested in the prosperity of our company like no other. Therefore, it is required to convey to us. Thus, nobody will be able to buy and destroy the plant, which today provides salt the whole of Ukraine", – called from the scene of the rally.
We will remind, earlier the state property Fund reported that "disused" can be privatised before the end of 2017. In Parliament for this reason even registered a separate law.
We will add that in the agreement between Ukraine and the IMF, demands for privatization of large and medium state enterprises are Central.
Comments
comments