Glad foiled appointment of its representative in the Commission on audit NABOO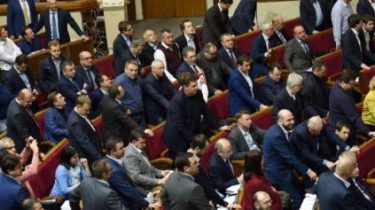 Parliament failed to elect its representative to the Commission external audit to audit the effectiveness of National anti-corruption Bureau of Ukraine (NABU).
The corresponding decision was made by the speaker of the Verkhovna Rada Andrew Parubiy after the vote, MPs.
Note, the rating vote a majority of the votes received Alexander Yanovska.
The decision is not accepted!
Candidate Aleksandra Janowska Gregory for the post of auditor of NABOO is not supported!
Morning session #Рада8 closed. pic.twitter.com/5xobzV1w0k
— The Verkhovna Rada (@verkhovna_rada) July 13, 2017
We will remind, the anti-corruption Committee of the Verkhovna Rada recommended that the four candidates for the position of auditor of NABOO. Among the submitted bids, a lawyer from the United States Marta the Borsch, the public Prosecutor of Spain, Carlos Castresana, Professor of the Kiev national University. Shevchenko Alexandra Yanovskaya and lawyer, representative of the Academy of advocacy Sergei Goncharenko.
Comments
comments