In Kiev from the gas shut off a neighborhood. This may be repeated anywhere in Ukraine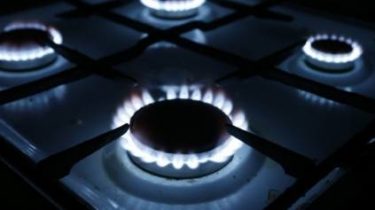 Literally on the street have to cook now, the people of the whole district of Kiev. They cut off the gas. And do not think that this is just a Metropolitan problem. As a clever way of squeezing money out of the pockets of gas service can easily be replicated in any point of Ukraine.
This is stated in the plot of TSN.Week.
Scoops – a unique private sector just in the middle of Kiev. Generally there live pensioners. Most of the residents here survive only for their own retirement. Local residents pay on time communal and have no debts. But on July 4 the district were left without gas. Turned off for about 600 homes. If the owners didn't open, the workers of gas service climbed over the fences of private homes.
Most residents of the area sealed gas fired boilers. 140 houses the gas is not returned at all. Most have only included the gas stove, zaplanirovan-fired boilers for heating water.
People gathered in the chamber and ready to protest.
What is the cause of the conflict? And why gas can block almost in every Ukrainian house? It turns out that a new gas equipment has not been agreed with the gas service. Project documents for the gas outlet in the area was written in the 1970s. Gas boilers, columns and slabs that were inscribed in the project documentation, since that time, has changed several times. Most people have never considered it necessary to amend the old paper. Now the bureaucrats are rubbing their hands.
But representatives of "Kievgas" said – will connect only equipment that is recorded in the project documentation. And they say people, they say, violated the conditions of 15 years. Before nobody cared. Now in one motion cutting off the gas to all the network owners are entitled to door-to-door checks and put a huge bill.
Now people are forced to issue permits on an inconsistent each gas appliance. For most local these documents are worth more than their income for six months – from 3 to 23 thousand UAH.
Tomorrow, this operation can be repeated anywhere. After more than 20 years, the majority of Ukrainians installed gas stoves, water heaters or boilers through the private firm, which was three times cheaper state.
Now, after any repairs, accident, or inspection devices can seal, forcing you to pay not for gas, but for the precious papers.
Stanislaw Jasinski
Video settings Kyiv 600 houses disconnected from gas because of napisannyh to the project documents devices
TSN. Week
Today, 20:14
Facebook

VKontakte

Google+

Twitter
Comments
comments