Klimenko has accused Ukrainian authorities of "banditry" and denied the raids on his companies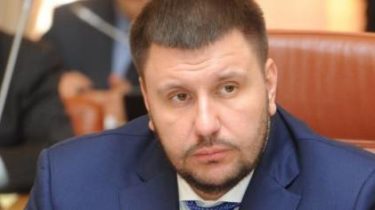 Former Minister of revenues and duties of Ukraine Alexander Klimenko disproved raids on his companies, calling the actions of the military Prosecutor and the national police of unprofessionalism.
Wrote about this on his page in Facebook the former Minister of revenues and duties of Ukraine Alexander Klimenko.
"Opened the Internet and was surprised to learn that I be searched. Comrades Avakov and Matios, I have to disappoint you, I searches there," he said.
See also:
There was a video of a large-scale searches in the company of former Minister Klimenko
According to Klymenko, the Ukrainian government under the guise of fighting deals with it "a banal robbery".
"The only thing I can say, it is the military Prosecutor's office and the national police to apologize to those people and businesses who suffered as a result of the lack of professionalism and political background of today's searches," he added.
Earlier, the former head of "Minsdokh" reported about suspicion in Commission of criminal offenses under article "creation and participation in a criminal organization and of abuse of official position".
On July 14 the security forces of the capital of the Mall Gulliver has spent 183 a search of the premises, which belong to the ex-Minister Klymenko, in particular, in the office center "Gulliver" in the city of Kiev, several floors of which is the property of ex-Minister and members of his family.
Military Prosecutor Anatoly Matios told about the exposure of large-scale theft schemes Klimenko money from the budget and talked about the shocking number discovered at his luxury property.
Comments
comments