Lutsenko: Ukrainian security forces carried out the extradition of the founder of the ambitious schemes of money laundering in Italy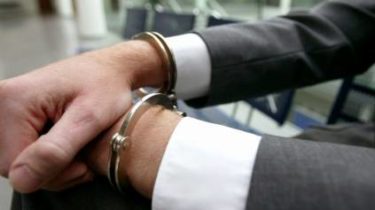 The public Prosecutor of Ukraine Yury Lutsenko reported about what took place on the actual transfer of the Creator of one of the largest in the history of Italy schemes to money laundering Giuseppe Donaldo Nicosia.
This he said in Facebook.
See also:
Fugitive Kurchenko sent a suspected case of money laundering during a deal with fuel
According to the report, the attacker stole from the Italians hundreds of millions of euros and many years hiding in different countries around the world. "This spring, according to the results of a well-planned operation was detained by the security service of Ukraine. Thanks to the professional and respectable work of the GPU and the interior Ministry, the extradition procedure of Nicosia was completed in three months and today, accompanied by Italian police, the offender went home, where he will stand trial," – said Lutsenko.
Today, the Italian Themis has received from Ukraine a signal of the partnership took place, the actual transfer of the Creator of one of the hired…
Published by Yuriy Lutsenko 16 Jul 2017
He added that "after the transfer of Italy's stolen works of art, this event was another step towards strengthening the Ukrainian-Italian cooperation between law enforcement and gives grounds to count on the constructive position of Italy in the case of Vitaly Marcia".
Recall that podatkat exposed major the conversion center with laundering more than 250 million UAH. In Kyiv found the konvertatsionny center, through which "laundered" more than 250 million UAH. Large enterprises transferred funds allegedly for goods and services to the accounts of fictitious firms. The money was withdrawn in cash through banks and ATMs, 88-90% cash were given to top managers of large enterprises, and kept 10-12% as a reward.
The case is being investigated criminal proceedings under part 2 of article 205 and part 2 of article 28 of the criminal code. Already established group of people who are involved in illegal converting of money. Customers of their services was of the company from the capital, Kiev, Dnepropetrovsk and Kharkiv regions.
Comments
comments