MP Andriy Ilyenko: "Any Ukrainian in Russia could swell the ranks of political prisoners"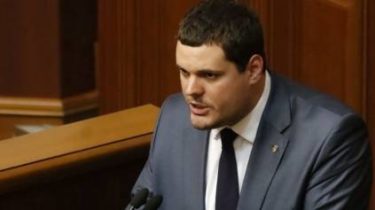 True
The factor of political prisoners in Russia uses dirty political games. This was stated by MP Andriy Ilienko, commenting on the work carried out for the return to Ukraine of the political prisoner Mykola Karpiuk.
Ukrainian political prisoners Mykola Karpyuk and Stanislav Klyh serving time in a Russian prison for alleged participation in the military conflict in Chechnya on the side of the militants. The Ukrainian side believes the case was fabricated and is in talks to return citizens to their homeland.
"Unfortunately, while these people are illegal, unjust captivity, we cannot say that we do everything. We must do more – we are, in fact, differs from Russia, which casts their people, sacrificing them as it pleases", – said Andrey Ilyenko.
According to the MP, "the Ukrainians, the Europeans, as a civilized country, certainly, needs to protect her, and fight for everyone who is there now." "But at the same time we understand that one of our desires is not enough, because it is a very difficult process. It is clear that we must act as much as possible, using all platforms for the release of Mykola Karpyuk and Stanislaus Cliche. And all the Ukrainians, who for some reason go to the territory of Russia, to explain the possible consequences of such visits," continued the MP.
Politician warns: trip to Russia for citizens of Ukraine may end disastrously. "You can join the ranks of the political prisoners who are there for unfair accusations. And we understand that then this factor Russia is trying to use the most in their dirty political games", – sums up Andrey Ilyenko.
Comments
comments