"Borispol" will open the terminal F for lowcost next year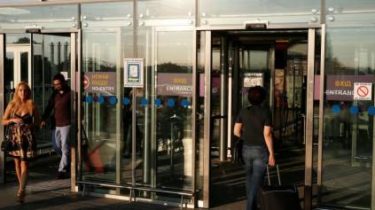 International airport "Borispol" has not provided funds for reactivation of the terminal F under the low-cost in the financial plan to 2018, however, can open the terminal B.
This was announced by the CEO of international airport "Borispol" Pavel Ryabikin during a round table on July 17, according to UKRINFORM.
See also:
"Borispol" will be developed as a hub, and low-cost airlines will start flying from the regions. The government's plans
"We have an understanding that as long as there will be development of terminal D, we have supporting engagement with one of the frozen terminal. Today the situation is such that in the stand-by is terminal, which opened for Charter and seasonal programs (in particular, it was the Hasidic pilgrims). It can be in a matter of days to start work. With the terminal F, the situation is more complicated, because during a relocation from F to D and from there was removed a piece of equipment," said Ryabikin.
Video surveillance needs of lowcost, the government gave the airport "Gostomel" near Kiev
TSN. 19:30
Yesterday, 20:26
Facebook

2

VKontakte

Google+

1

Twitter
According to him, reactivation of terminal F will need about 70-80 million, but this will not happen in 2018.
"We have the program for 120 days, we can reopen and, accordingly, to invest in these 120 days, about 70-80 million. In this situation, we in 2018 until reactivation is not planned, because we have the terminal, ready to join the work. And if there is an increase of carriers that have positioned themselves in the low-cost segment, then the next year we plan on making money on his re-entry, but not in 2018," – he concluded.
Earlier it became known that airline Ryanair is ready to resume talks with the state airport "Borispol".
We will remind, on Monday, July 10, Ryanair announced its withdrawal from Ukraine , despite prisoner in March, a contract and agreement with the airport "Borispol". According to the company, it is breach of agreement and cause the cancellation of the ward.
Airport Director, in turn, took responsibility for the failure of the agreement with the airport. According to him, the Irish company longed for conditions that violate the Ukrainian laws and business laws. So, Ryanair wanted for yourself free of air navigation in Ukraine, free check-in counters in the terminals, free space for your home office and office for the sale of tickets and the rights to build a hotel at the airport – just 14 points requirements. The last of which – any disputes would be resolved by British courts.
Videotransit officials succumbed to the method of the controlled scandal from Ryanair
TSN. Week
16 Jul, 22:19
Facebook

3

VKontakte

Google+

Twitter
Comments
comments