Mosiychuk spat in the face of Caplin near the court: a fight broke out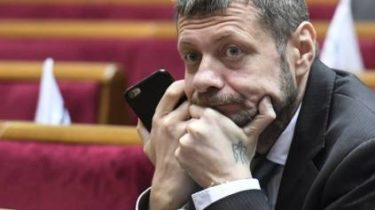 Today under the building of Pechersky court of the capital there was a skirmish between deputies from "BPP" Sergey Kaplin and the Radical party Igor Mosiychuk.
It is reported Еспресо.TV.
Mosiychuk came to support the leader of the radical Oleg Lyashko. Its NACP blames the combination of the status of people's deputies and the work of the chief editor of the newspaper "Politika".
Mosiychuk, going to the courthouse, Caplin spat in the face, causing between them the battle began.
Lyashko, commenting on the situation, said that the whole thing is an attempt to discredit him and his party.
Recall that in November last year, there was a clash between people's deputies of Ukraine Oleg Lyashko and Yuriy Boyko. The representative of the Opposition bloc hit radical with the fist for saying that he goes to the Kremlin "for instructions."
Comments
comments