The Kremlin is "not subject": Putin surprised the fantasy Zakharchenko of Ukraine – media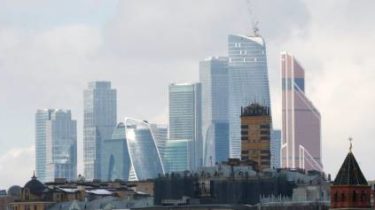 The plan of the Donetsk terrorist groups for the creation of "independent young state Malorossiya" not coordinated with the Russian authorities.
About it reports "RBC" with reference to own sources in the presidential administration of Russia.
The idea of the leader of the group "DNR" Alexander Zakharchenko came as a surprise to the assistant to the Russian President Vladislav Surkov, who in the Kremlin is engaged in "the Ukrainian question".
"The initiative of 100% was not from Surkov. The administration was not in the subject. This is a personal initiative Zakharchenko and his entourage", – stated in the message.
See also:
The project "new Russia" was buried. Poroshenko promised to return Donbass after the words Zakharchenko
Close to Surkov's claim that the project of the establishment of Ruthenia advanced writers and bloggers from the environment leaders of the DNI, and even the leadership of the unrecognized "Republic" many consider it frivolous. The Kremlin is convinced: "the Project of a literary rather than political. To the real politics of the little Russian initiative is irrelevant. The noise went up, but after a month of the little forget everything, including the authors of this idea".
See also:
The Ukrainian people will be buried "little Russia": Muzhenko commented on Zakharchenko's statement
Recall that on 18 July the leader of the self-proclaimed "DNR" Alexander Zakharchenko said about the establishment for a period of up to three years of "transition state Malorossiya". According to him, under this "document" signed by "representatives "DNR", "LNR" and 19 regions of Ukraine."
In accordance with the so-called constitutional act of the Ukraine, "Kiev will retain its status as the historical and cultural center", and the occupied Donetsk is the capital. The flag of the "transition state" the terrorists chose the banner of Bogdan Khmelnitsky.
Later, the representatives of the unrecognized "LNR" has complained that did not participate in the "meeting" in the occupied Donetsk, where terrorists announced the establishment of "the Ukraine".
Comments
comments