Blackie told about radiation danger in the Donbas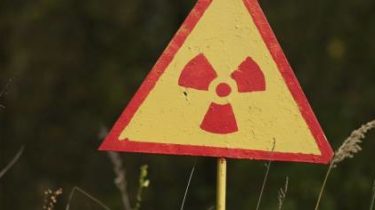 The Minister for the temporarily occupied territories and internally displaced persons Vadim Chernysh has told that on Donbass there is a radiation threat.
He declared it in interview to Agency "Interfax-Ukraine".
According to him, on Donbass there is a threat from the point of view of radiation facility. In particular, the so-called object "Cleavage", where in 1979 he was made a little nuclear explosion capacity of 0.3 CT.
"The explosion was carried out at the mine "Yunkom" at a depth of about 900 m, its goal was to halt the accumulation of methane in mine shafts. As a result, the explosion did not help, and after a year on mine again was a release of methane. Early on mine was a system of pumping water, which did not allow her to the area of the explosion. Right now mine is in uncontrolled territory, accordingly, no monitoring of the situation it is not possible. We don't know exactly what's going on, what could be the consequences of stopping pumping water. Hydrological model of the territory unknown," said Blackie.
See also:
Radioactively dangerous. What are the unexpected doses of radiation can get. Infographics
He noted that traditionally, the environmental situation in the Donbas was a complex.
"Old problems accumulate and become aggravated. Such problems are diverse in nature: the quality of drinking water, unchecked deforestation, destruction of flora and fauna. There are many industrial objects that are considered dangerous in Soviet times," – said the Minister.
We will remind, Tuck stated about the necessity of relocation of people due to the increase in radiation in the Donbass. There continues to increased levels of radiation in natural waters because of flooding of mines and raising of contaminated water that will result in analytical materials of the NAS of Ukraine, spreading it not only controlled the territory of Ukraine and on the territory of Russia.
This was stated by the Deputy Minister of the temporarily occupied territories and internally displaced persons Georgy Tuka.
"The results of the report, I can say that the Donbass is doomed for a maximum of 10 years. Already started processes that cannot be stopped in principle," said Tuck. In addition to raising the level of radioactivity, today there are dangerous differences in the levels of mineralization of the Seversky Donets.
Comments
comments