In Kiev almost a week of minors held in sexual slavery, and forced prostitution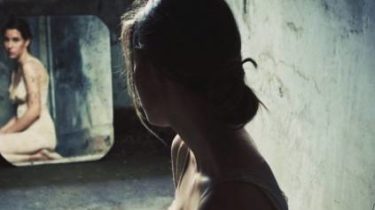 In Kyiv police have rescued a minor girl six days held in the apartment of three adults and forced into prostitution.
About it reported in a press-service of the patrol police.
"The man is begging for help on the street Nikolaya zakrevskogo call about this patrol received July 18, about 17 hours", – stated in the message.
As it turned out, a local resident came with her daughter for a walk, when from the 8th floor started to drop a note asking to call the police.
The patrol who arrived to a call place, the author notes said that she's almost 16 years old, she came from the Zhytomyr region to work as a nanny ad from social networks.
"Here I was greeted by 2 women, brought into the apartment. Later came another man. The three of them beat me, forced to drink alcohol, pulled her hair and threatened. Every evening drove out to men and forced into prostitution. Took away all things. Forced to lie to my mother that I found a job and I have everything in order," she added.
Police immediately rescued from the apartment of a terrified young woman, whose body had bruises and transferred it is investigative-task force.
Subsequently, the police detained suspects of crimes against girls. Now investigators establish all the details of the incident.
Six days of sexual slavery: patrol Kiev has rescued the girl from the apartment where she was assaulted three adults…
Published by the Patrol police of Ukraine 19 Jul 2017
Earlier, in the US, three teenagers forced 23-year-old girl to engage in oral sex and broadcast it to Facebook. Before the video was removed from Facebook, it scored 48 thousand views.
Comments
comments