In Ukraine abolished the mandatory presence of seals on documents for business. The nuances of the law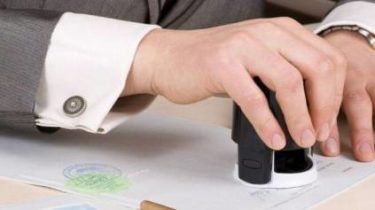 Today, July 19, in Ukraine came into force the lawwhich abolished the mandatory presence of seals on documents of legal entities and physical persons-entrepreneurs. However, this primarily applies to those documents that are submitted to state bodies and bodies of local self-government.
So from now on, officials have no right to demand the presence of seals, quite the signature of a responsible person or Manager of the company. If the officials will require printing, they could face a fine of 50 to 100 tax-free minimum incomes (850-1700 UAH).
To produce and to buy the seal of the company may, without obtaining any permits. Also cancelled a penalty if the seal is lost. Before it was fined UAH 17-51.
Many of the laws eliminated the mandatory use of seals (regardless of the availability of entities). Therefore, the lack of seal on the document (agreement, contract) no longer be grounds for annulment (void, imperfect). Importantly, there was the signature of the responsible person.
Comments
comments