Life in Ukraine rose: where increased prices and increased wages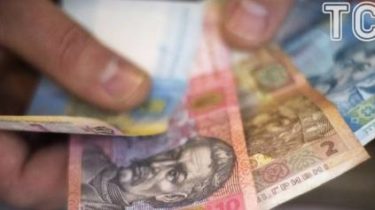 Since the beginning of this year the price of products more just jumped in the Kherson region – by 8%. And in Nikolaev, Ivano-Frankivsk, Odesa regions and in Kyiv – 7%.
The average salary in some regions actually fell. According to the estimates of sociologists, Ukrainians half of their earnings to spend it on food. At the same time, the costs of an Englishman for food and non-alcoholic beverages account for 9%, German less than 12% of Lithuanian and 25%. This was announced by the head of the Association of retail suppliers Oleksiy Doroshenko.
"The prices in Ukraine close to the European, thanks to their constant promotion. But the proportion of earnings up to the level of developed countries we are not even a step closer. In the view of the majority of our citizens Ukraine has long been a country is not rich but also inexpensive. Over the past three years this has changed. Big role in what kind of country considered is poor and what is rich, plays the share of earnings that is spent by the family on groceries. The purse Ukrainian after the purchase of the products becomes less than half," – said Doroshenko.
THE TOP 5 REGIONS WITH THE HIGHEST GROWTH IN CONSUMER PRICES
1. Kherson region – 8%.
2. Nikolayevshchina – 7%.
3. Ivano-Frankivsk Oblast – 7%.
4. Kiev is 7%.
5. Odessa oblast – 7%.
THE TOP 3 REGIONS WITH THE FALL OF THE AVERAGE WAGE
1. Luhansk region – 7%.
2. Kiev – 5%.
3. Odessa region – 3%.
THE TOP 5 REGIONS WITH THE HIGHEST GROWTH OF AVERAGE WAGES
1. Ivano-Frankivsk Region – 18%.
2. The region – 15%.
3. Zhytomyr – 14%.
4. Vinnicchina – 14%.
5. Dnipropetrovsk – 14%.
THE TOP 5 REGIONS WITH FALLING LIVING STANDARDS
1. The region – 13%.
2. Kiev – 12%.
3. Odessa oblast – 10%.
4. The region – 6%
5. Bukovina – 1%.
Comments
comments