The Cabinet has not increased the tariff for gas for the population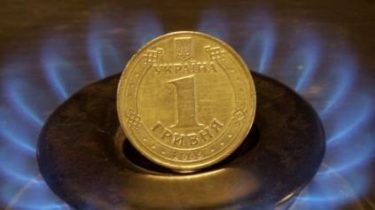 Today, July 19, the government at its meeting considered the issue of raising gas tariffs for the population to almost 19%. The proposal was incorporated in the financial plan of "Naftogaz of Ukraine".
This document, the Cabinet adopted, however, contributed to substantial editing, transfers "Economic truth".
"There is a proposal when we approved this plan of "Naftogaz" together with the Ministry of economy, Ministry of energy and Ministry of Finance to adjust the parameters of the revenue side of the financial plan for 2017 according to the current prices of April 1, 2017," – said the first Vice Prime Minister, Minister of economic development and trade Stepan Kubiv.
With these proposals, the financial plan was approved.
We will remind, "Naftogaz" in your financial plan laid the increase in gas tariff from 1 October this year. The cost excluding VAT would have to grow on 931 hryvnia (by 18.84%) – to UAH 5873. That is, with the VAT it will be 7047 7,047 UAH or UAH per cubic meter. The current price (for the period from April 1, 2017 April 1, 2018) for population is UAH 6,9579.
In the meantime, "Naftogaz" on his Twitter page noted that "it is not proposed to the Cabinet to raise the price of gas .This is not to mention the fact that "Naftogaz" is not related to state regulation of prices."
Under the new legislation to revise the gas tariffs in Ukraine are now eligible twice a year – April 1 and October 1.
Earlier in the Ministry assured that the price of gas for the population in the coming years will not be increased.
Comments
comments