6 reasons to buy an apartment in LCD Smart Polytech Plaza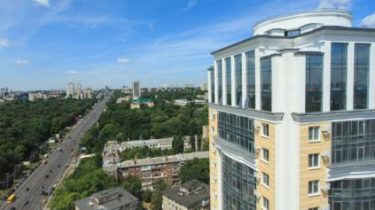 Advertising
Reason # 1. A unique concept
Smart Polytech Plaza is a unique project of Kyiv multifunctional complex. The basis of such famous objects of the world architecture, as Zorlu in Istanbul, Tokyo Midtown in Tokyo, and ION Orchard in Singapore. Two houses of a business class integrated with a shopping and entertainment center. The entrance to the residential area is strictly limited. To get there, only tenants and their guests. They have a place on the roof of the Mall. There will be also a children's Playground and lounge area.
Reason # 2. Everything is at hand
A successful person knows the value of his time. And this valuable resource it will not be wasted. That is why at Smart Polytech Plaza UDP combined everything the modern metropolis residents. Fitness centre Sportlife with swimming pool, large supermarket, beauty salons, restaurants, boutiques and even a cinema – all of this is located literally 50 metres from your apartment.
Reason # 3. Location
The location is close to the ideal. Judge for yourself: excellent transport interchange, metro station "Polytechnic Institute" in 2 minutes walk, proximity of parks (including the Zoo) and higher education institutions, schools, kindergartens… just 10 minutes by car you will be able to get to the center of the capital. The same journey by public transport you will overcome no more than 20 minutes.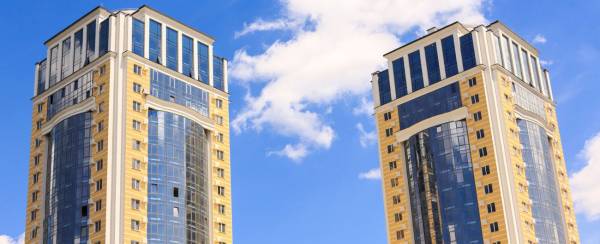 Dnia
Reason # 4. Quality construction
The investor of the project is UDP, known for such residential complexes as "Novopecherskie limes", "Boulevard of Fountains", "River Stone", "Park city." In the work of the company's specialists primarily focus on the customer, always use high quality materials and the latest technology. Among other things, Smart Polytech Plaza used Windows with higher thermal and sound insulation properties, installed a modern system of ventilation and vibration absorbing. The apartment is warm and cozy, designed in such a way that every square meter is used most efficiently.
Reason # 5. Successful planning decisions and specific characteristics.
Plan living spaces appeal to those who are accustomed to efficient use of space apartments. Some are compact, others spacious, but without exception functional. Many will be thrilled with the panoramic Windows and high 3-meter ceilings. A highlight Smart Polytech Plaza – great view of the city, the Park of Kyiv Polytechnic Institute and the zoo.
Reason # 6. Investment attractiveness
Located close to major Universities and Kiev city centre, excellent transport infrastructure, high rate of construction and the Builder make the Smart Plaza Polytech attractive destination for investing in real estate for the purpose of saving and retrieval of passive income from the subsequent leasing of apartments to rent. At the moment there are about 15% of the available apartments. Residential part of the complex has already been commissioned, investors do repairs and will soon start to settle.
Comments
comments