On the basis of "PrivatBank" will develop a unified system for verification of budget payments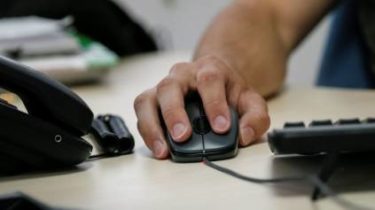 In Ukraine will launch a single system of verification of budget payments. Its development will deal with the specialists of the state "PrivatBank" in cooperation with the Ministry of Finance. Today, July 20, the parties signed a Memorandum on cooperation.
"Our main goal is to increase the effectiveness of the system of verification of budget payments, which will greatly save the budget. Therefore, the cooperation with "PrivatBank" in this direction for the entire country is important and necessary," said Finance Minister Alexander danyluk.
According to him, the budget annually loses billions of hryvnias from-for absence of system of monitoring of use of funds for the payment of benefits, social benefits, subsidies for the provision of benefits and subsidies. This arose because of the inconsistency of existing databases of different government agencies. At the same time without creating a system of verification of budget payments the state could not provide quality benefits and other services.
The Chairman of the Board of "PrivatBank" Oleksandr Shlapak, who recently wrote a letter of resignation from the post, said that the financial institution is ready to share effective solutions and architectures in IT industry to build a system of verification of budget payments, other national databases.
"One of the main strategic directions of the Bank is "Private.Share" integration of advanced technologies in the system of governance and public Finance. At present, the only customer base "PrivatBank" is the most perfect in Ukraine as an example create and administer databases and our experience, our expertise will allow the state not to reinvent the wheel, and in the shortest possible time to build a system of verification of budget payments," – said Shlapak.
The new system promised to work for six months. It will allow to combine into a single managed system fragmentation and the countless databases of government agencies.
Comments
comments