Russian mercenaries in the Donbas EN masse refuse to renew the contracts for "service" – Hur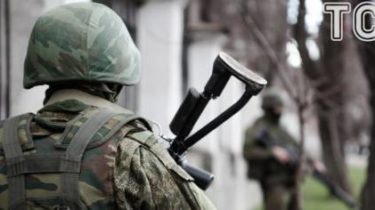 In the units of the Russian occupation troops in the Donbas, the trend towards desertion of staff and the refusal to continue the "contract".
About it reports a press-service of the Main Department of intelligence of the Ministry of defense of Ukraine in Facebook.
See also:
Hrytsak announced the names of Russian soldiers who were part of the brigade Ageeva
So, in one of the units of the 5th separate motorized rifle brigade (Donetsk) 1st AK armed forces soldier with weapons voluntarily left the post and went in the direction of the border with Russia. And 3-th separate brigade mototrek (Gorlovka) about ten Russian mercenaries refused to continue the services and the conclusion of a new "contract".
Intelligence officers say that the main reasons for such behavior of the occupants is the lack of proper motivation, poor conditions of service and abuse of Russian officers over subordinates.
Recall that the Ukrainian intelligence has discovered in one of the units of the so-called "LNR" at least 15 Russian servicemen. In this division almost all team positions occupied by personnel and contract the Russian military.
Comments
comments