Debtors for utilities abolished subsidies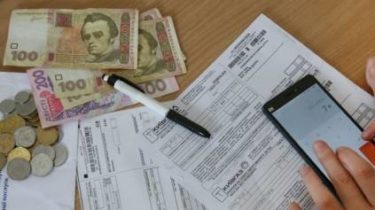 In Ukraine continues the process of reordering of subsidies for payment for housing and communal services for the next heating season (grants will be backdated from may). Those who got it early and has no debt, a reassignment will be done automatically. And debtors may be left without benefits.
In Kyiv city state administration, explained that the debtors, in accordance with the decision of the Cabinet, I think those who do not pay for utilities more than two months. If prior to August 15 will not pay the debt or not restructurizer it, then the subsidy will be canceled.
In Kiev subsidies for next season have already been reassigned to almost 153 thousand families. 98-a-half thousand families refused to extend benefits, because they have debts for housing and communal services.
In addition, in the capital was extended till 25-th of August the term of the benefits to pay for the service in the maintenance of houses and adjoining areas (July). This is due to changes in the order of appointment of housing subsidies.
Note that now the process of preparation for monetization of unused subsidies to consumers who heat their homes with gas or with electricity. Lump-sum payment of nearly 700 UAH needs to get 1.5 million families. The government decision provides for a cash payout, which is equal to the value of 150 kilowatts of electricity, if this resource is used for heating, or 100 cubic meters of gas. A statement on the monetization of subsidies need to have time to apply until 1 September. Read more at TsNII this link.
Video debtors will take the subsidy
TSN. Wounds
Today, 09:49
Facebook

VKontakte

Google+

Twitter
Comments
comments