Saakashvili has lost Ukrainian citizenship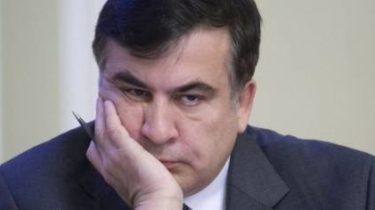 Former President of Georgia and former head of Odesa, Mikhail Saakashvili lost his Ukrainian citizenship. Information, which was previously distributed in the Network, TSN has confirmed informed sources.
As explained by TSN, Saakashvili loses citizenship on the basis of paragraph 2 of article 19 of the Law "On citizenship", namely on the basis of false data stated in the questionnaire. The documents, which filled a former Chairman of the Odessa regional state administration, it was stated that he is not under investigation in Ukraine or abroad, but we know that in Georgia, Saakashvili has been in absentia arrested.
About citizenship Saakashvili's request, the GPU was sent by the MP Andrey Lozovoy, and the Prosecutor appealed to the migration service. And upon request, the Commission on citizenship issues has taken a decision.
Note that Ukrainian citizenship Saakashvili gave his decree the President of Ukraine Petro Poroshenko at the end of may 2015. On the eve of obtaining his Ukrainian passport was appointed Chairman of the Odessa regional state administration. In December 2015, it was deprived of Georgian citizenship.
At the head of the Odessa region , Saakashvili worked for a year and a half, after which he announced his resignation, accusing the President of violating the promises and progress to senior positions in the regional administrations of the "old corrupt". Then the former President of Georgia declared about the creation of their own political powerwhich will go on elections to the Ukrainian Parliament.
Comments
comments