Scandalous violators of "Light" on the Range Rover had a race drunk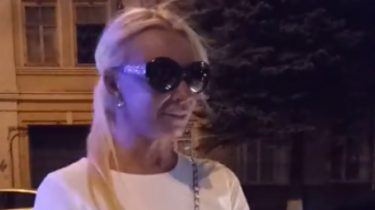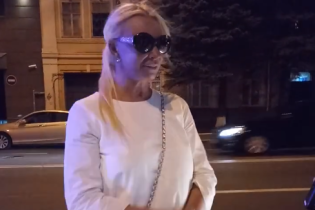 Driver Svetlana cybulina, which previously became of inadequate behavior at the police station, tipsy had a race Range Rover SUV.
About this Facebook said the driver Artem Mostovoy.
The man claims that on the evening of July 25 in Pechersk district of Kiev, the ex-wife of the Prosecutor in the drunk and on drugs threatened him during a stop in one of the streets and tried to RAM his car.
See also:
Top 10 "Light" of Ukraine: who is "famous" scandals with the police
"That moment arrived, as it turned out, a neighbor of this inadequacy that said she does need to call the cops. For his safety I decided to move off from this woman, but she made the race, trying his Range with numbers АА7555АЕ to RAM my car," he wrote.
Today at 21:50 in "Tsarskoye Selo" is situated in Pechersk, a creature called cybulina Svetlana born in 1968,ex-wife…
Artem Mostovoy published on 25 July 2017.
According to the man, the driver was so fond of the chase that came directly under the Pechersky police station where she was detained and deprived of rights.
"This case is not the first and as it turned out, she was a star of the Internet! But the most offensive is that the cops don't believe that it can be punished, but we know that it is not. I think it's time to end this farce and push that old lady in full", – said the man.
To his message he added video Tsybulina, which she refuses to take the test in dragør.
This is not the first scandalous story, which appears Blondinka Tsibulina. In February 2016, she parked the SUV in a crosswalk, and after she was brought to the police station, she began to abuse vengeance patrol and attacked a policewoman. And tried to block violent offending table, but the blonde broke it.
It was reported that cybulina – lawyer and ex-wife of the Prosecutor.
Videovideo aggressive blonde in the Range Rover is gaining popularity in social networks
TSN. Wounds
4 February 2016, 12:24
Facebook

1

VKontakte

Google+

Twitter
Comments
comments