Monetization of subsidies. The Ministry of social policy has estimated the average amount of compensation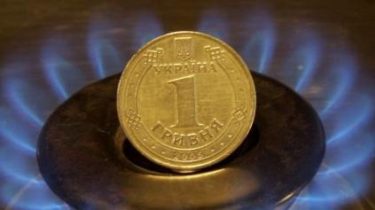 In Ukraine continues the process of preparing for the monetization of subsidies for the last heating season.
"Roughly under monetization fall about 2 million households, and as of late last week on tools with appropriate statements filed 48% of the citizens entitled to receive them", – said the Director of the Department of public social assistance Minsotspolitiki Vitaly muzichenko.
Monetization on the results of previous heating season to be energy savings equivalent to the cost of 150 kW and natural gas 100 cubic meters. But monetization applies only to those who used gas or light for heating homes.
The maximum amount of funds that is available to everyone, – 135 UAH for saved electricity and about 700 UAH per saved volume of gas. The average amount of payments (in accordance with the processed statements) is about 130 UAH for electricity and about 630 UAH for gas.
The corresponding statement about the monetization citizens need to have time to apply before 1 September in the bodies of social protection. You also need to specify details of Bank account or post office where transfer funds.
Meanwhile, the Ministry of social policy have called leaders and outsiders on renewal of grants for the following heating season.
Video debtors will take the subsidy
TSN. Wounds
25 Jul, 09:49
Facebook

1

VKontakte

Google+

Twitter
Comments
comments