The Ministry of social policy have called leaders and outsiders of renewal grants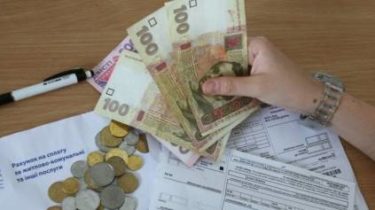 75% of the subsidies for the heating season in 2017 have already been reassigned to the Ukrainians, who are eligible for benefits.
This process is carried out in automatic mode, said the Ministry.
Currently finished the renewal in the Chernihiv region. But in Dnipropetrovsk, Kharkiv and Poltava regions the work carried out at 95-99%. But there are also regions with low indicators. For example, in Mykolaiv, Volyn, Luhansk and Chernivtsi regions extended only 45-50% of the subsidies. However, the Ministry of social policy they say work is on schedule to complete its plan before the end of July.
Recall, debtors for utilities abolished subsidies.
Meanwhile, the process of preparing for the monetization of subsidies for the last season. The corresponding statement the citizens need to have time to submit until September 1.
"Roughly under monetization fall about 2 million households, and as of the end of last week by means of a petition addressed 48% of the citizens entitled to receive them", – said the Director of the Department of public social assistance Minsotspolitiki Vitaly muzichenko.
Monetization on the results of previous heating season to be energy savings equivalent to the cost of 150 kW and natural gas 100 cubic meters. But monetization applies only to those who used gas or light for heating homes. The maximum amount of funds that is available to everyone, – 135 UAH for saved electricity and about 700 UAH per saved volume of gas. The average amount of payments (in accordance with the processed statements) is about 130 UAH for electricity and about 630 UAH for gas.
Videoanalitika news: the end of the renewal of subsidies and reduced the speed limit transport
Snidanok 1+1
Today, 07:49
Facebook

VKontakte

Google+

Twitter
Comments
comments