In Ukraine fell significantly early vegetables from BORSHCHOV set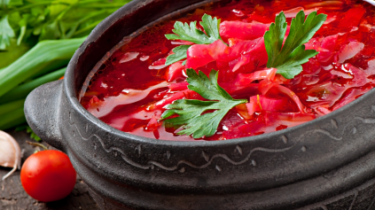 During the week in Ukraine is 20% cheaper early vegetables from the traditional set.
The largest decline in prices over the last week, there were cabbage and onions, this production fell by almost a third. In mid-July, Ukraine was forced to import onions from Poland due to the severe shortage of supply in local farms. Today actively harvest, onions are not only in the South but in the Central regions, so the local products are almost completely pushed out of the market imported. About it reports "info-SHUVAR".
Today the largest wholesale markets of Ukraine cabbage are sold at a price of UAH 3-7/kg, potatoes cost 4-7 UAH/kg, the price of beet are 3-7 UAH/kg, carrots are worth 8-12 UAH/kg, onions – UAH 6-10/kg.
However, despite the decline in prices today the price of "traditional recruitment" remains one of the highest in the last few years. For example, a year ago, cabbage and onions in Ukraine cost almost four times cheaper, the price of carrots was three times lower, and the beets and potatoes were cheaper by almost half.
Meanwhile, from next week it is expected a decrease in prices of tomatoes, experts predict. The standard reduction in price of tomatoes is in early August, when the vegetables ripen, and you receive an offer.
But until the vegetables fall in the price of meat continues to rise. Over the last ten days in Ukraine, a spike in the price of pork. Most of the cost for this meat has increased in Kirovohrad, Chernihiv and Zhytomyr regions. Experts explain that one of the reasons for the rise in price of pork to decrease the number of animals because of the epidemic of African swine fever.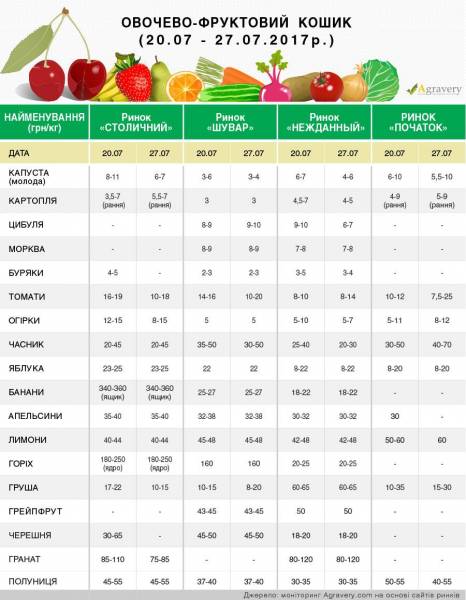 Agravery
Comments
comments