The militants are preparing attacks against members will ABSEY to "hang" them on the ZSU – ATO headquarters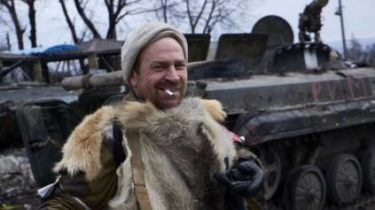 At the end of the previous day, 28 July, the situation in the zone ATO has not undergone significant changes.
This was reported in the press center of staff ATO.
"Getting a harsh response, the Russian-terrorist forces continued shelling positions of forces ATO", – stated in the message.
According to staff, the most active militants carried out attacks with 18 hours of July 28, until midnight – on the Lugansk direction. Mortars of 120 mm calibre, grenade launchers, small arms militants three times hit on our strongholds in the Crimean. Also under grenade fire of the enemy was twice Ukrainian soldiers in Novozvanivka.
See also:
One of the legendary teams of the ATO came back to Lviv
Swedena press center of the ATO headquarters for the mill gone there 6 times on July 29 2017 rock Noprint Manolo dobie is the situation…
Posted by the Press center of the ATO headquarters on July 28 2017 R.
In the direction of Donetsk , illegal armed groups twice used grenade launchers and heavy machine guns near the Town and the mine Butovka.
In General, over the past day militants violated the ceasefire 19 times. ATO forces 11 times opened fire in response.
"According to operational information, in the near future, the militants are preparing a series of terrorist acts against the representatives of the OSCE, followed by blaming the Ukrainian army. Press center highlights – terrorist operation forces strictly adhere to peace agreements, however, in the event of a threat to our military, we are ready to adequately respond to the enemy", – stated in the headquarters.
Earlier, the Special monitoring mission of the Organization for security and cooperation in Europe stated that Pro-Russian militants in the Donbass violate the agreements reached in Minsk.
Comments
comments