The police exposed officials of one of the coal enterprises on the appropriation of 3.5 million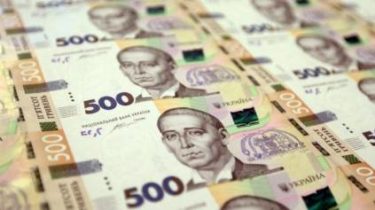 The national police in conjunction with the SBU exposed the scheme of plunder of about 3.5 million hryvnias of public funds.
It is reported Natspolitsiya.
Thus, in the period from mid-2016, officials of one of state-owned enterprises, reduced the qualitative characteristics and the cost of coal products, and then implemented it in controlled entities of entrepreneurial activity.
Later, coal was true for enterprises with a real quality performance at market prices.
See also:
The GPU has revealed a scheme of assigning more than 350 million UAH by the staff of "Motor Sich"
According to the report, the funds received by the associates was transferred in cash through conversantly and appropriated.
Investigators carried out the authorized searches in the Lviv, Rivne and Mykolaiv regions, and Kyiv.
Dealers are threatened with imprisonment for the term up to twelve years with confiscation of property.
We will remind, the PGO and the SBU has revealed a scheme of appropriation of 100 million UAH for the construction of the project "the Wall". Law enforcement authorities established that in 2016-2017 officials of the State border service of Ukraine and entrepreneurs during execution of works on arrangement of the Ukrainian-Russian border has appropriated the budget money during the procurement of goods, works and services.
Comments
comments