The average salary was two times more than the minimum. Who started to get more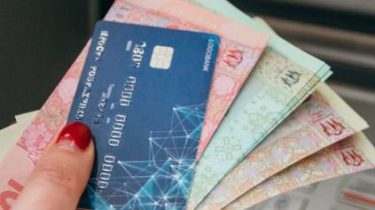 The average wage in Ukraine increased to UAH 520.
According to the State statistics service, says the plot of the program "snidanok z "1+1".
Nominal wages of regular workers in Ukraine in June of this year increased by almost 8% compared to may. Today it is 7360 UAH. This is 2.3 times above the level of the minimum wage in 3,2 thousand UAH.
The Ministry of social policy clarifies that in comparison with June of last year the average salary grew by almost 38%. Note that most wages grew in the industries of computer, electronic and optical products – of 64.0% (12136 UAH), production of electronic equipment by 47.9% (7038 UAH) production of motor vehicles, trailers and semi-trailers and other vehicles – by 43.7% (7798 UAH), production of coke and refined petroleum products – 39.7% (8802 UAH).
In the public sector the average salary increased by one and a half times: teachers – 51.9%, to UAH 7151, and the workers activities in the field of creativity, arts and entertainment – 48.4% (6159 UAH).
"Wage growth is associated with an increase in the minimum wage, increasing the wage Fund of public sector employees, the legalization of informal employment and access of the "shadow" wage, and other factors", – explained in the Ministry of social policy.
Earlier Prime Minister of Ukraine Volodymyr Groisman stated that the average salary in Ukraine in the medium term will amount to 10 thousand UAH.
Video settings looking average salary: what is the real Ukrainians earn
Snidanok 1+1
24 Jul, 08:04
Facebook

3

VKontakte

1

Google+

1

Twitter

1
Comments
comments