Angry pedestrian Hem attendants blocked Khreshchatyk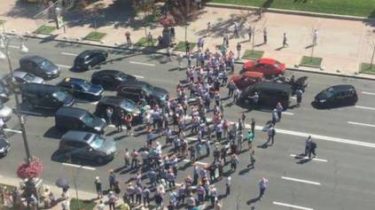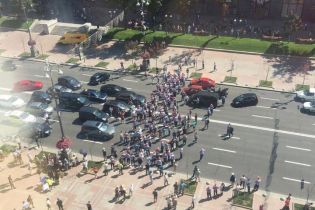 The indignant attendants blocked Khreshchatyk in front of the Kyiv city state administration because of the decision of the city authorities to make the pedestrian part of the hem.
It is reported by the Deputy Chairman of the Kyiv city state administration Ilya Sagaidak in Facebook.
"Now they blocked Khreshchatyk, because people made a foot Kontraktova square and this is minus feeder for Valet Parking. The money went into the pockets of groups", – he wrote.
The management regrets that "Kyivtransparkservice" is still not eliminated, and the Valet calls the "racketeers in vests, which work against Kyiv".
I failed to convince to disperse these racketeers in vests from the streets of the capital, eliminating Avtransport…
Published young Illa Quiver 1 August 2017
Comments
comments