SBU came with searches to the mayor of Zaporozhye on suspicion in "leak" data to militants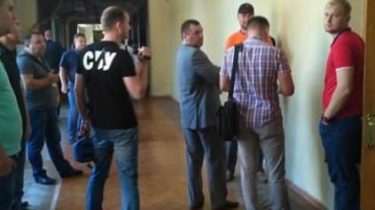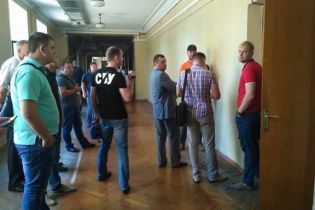 SBU carried out searches in premises of the municipality of Zaporozhye.
This was stated by the head of the city Vladimir Buryak, calling the search "absurd."
"Supposedly in the offices has some kind of system that we have somewhere to broadcast some secret data… I say that this is absurd. In the city Council are really people who are doing something for our city Zaporozhye – do roads, repairing houses. And not "sawing" the budget, and really do things in order in Kiev and throughout Ukraine was a stable life. To the people who pay to the local, regional, state budgets funds, could see the changes that happen," he said.
According to Buriak, the information that the city Council allegedly working for the separatists, it may be beneficial to someone in order to "destabilize the situation and stir up the city".
Vladimir Buryak about the searches, the SBU
Published Kostjantin Kulakov August 1, 2017.
In turn, the SBU has yet to officially comment that accused officials and they are looking for in the premises.
Comments
comments