NABU and SAP took over the Agency projects Kaskiv: there is a detainee – media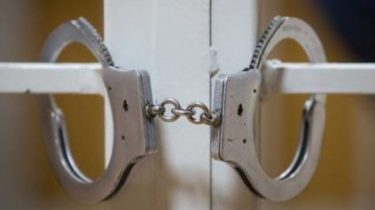 NABU and SAP have detained the businessman, who for 2012 to 2014 together with officials from the state Agency for investment and state enterprise "State investment company" possessed 94.2 million hryvnias, allocated for the project "high Quality water".
This is stated in the message of SAP.
Today, 02.08.2017 detectives of the National anti-corruption Bureau of Ukraine for the procedural guidance of the prosecutors…
Published a Specialized anti-corruption Prosecutor's office on 2 August 2017
According to TSN sources, the detainee is the son of the former Director of NNEGC "Energoatom" Artem Kim.
National project "Quality water", aimed 80% of the population with safe water, and installation of automatic cleaning systems. In the framework of the project should be the construction of drinking water treatment.
See also:
Panama did not recognize Kaskiv a political refugee
On behalf of the Prosecutor of the Specialized anticorruption Prosecutor's office the owner is reported about suspicion in Commission of the criminal offense under part 5 of article 191 of the criminal code of Ukraine. The sanction of part 5 of article 191 UK of Ukraine prescribes punishment in the form of imprisonment with imprisonment for the term from seven till twelve years with deprivation of the right to occupy certain positions or engage in certain activities for a term up to three years and with confiscation of property.
Head of anti-corruption Center "Eidos" Gleb Kanevsky, NABOO interested in other Agency projects Kaskiv, – writes "Ukrainian truth".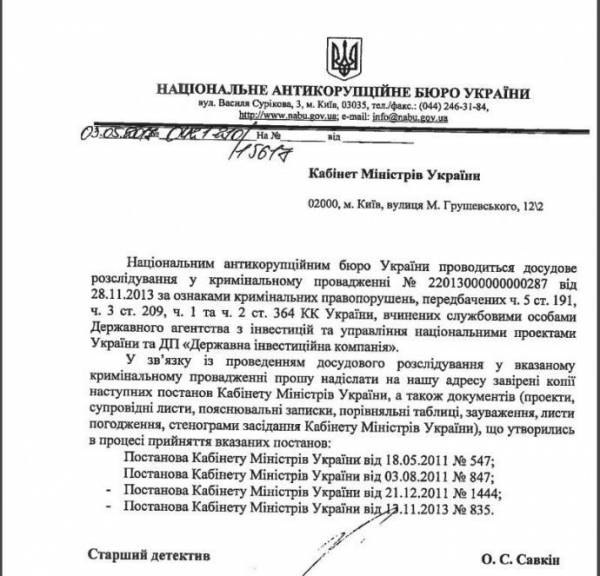 Ukrainian Pravda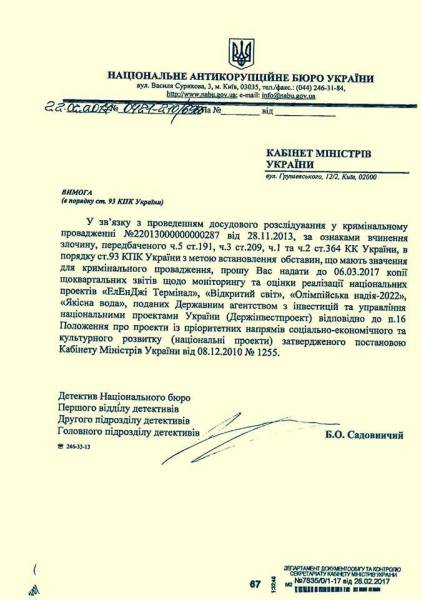 Ukrainian Pravda
Recall that the Specialized anticorruption Prosecutor's office carried out the procedural management in criminal proceedings for misappropriation of public funds by officials of the State Agency for investment and national projects of Ukraine, a number of state enterprises and other entities for a total amount of 567 million.
We will remind, Vladislav Kaskiv accused of embezzlement of public funds in 2012-2013 in the amount of 7,5 million UAH under the agreement on the provision of fictitious advertising services with "Gloria". They are also investigating several more episodes on a much larger amount of misappropriation of state funds.
Kaskiv was the leader of the party "Pora", which took part in the Orange revolution. From 23 December 2010 to 15 March 2014, he was Chairman of the State Agency for investment and national projects of Ukraine.
See also:
Panama did not recognize Kaskiv a political refugee
In addition, Kaskiv remembered thanks to the scandal with the ski instructor from Spain. 2012 it signed an agreement with the Spanish company for $ 1 billion investment in a liquefied natural gas terminal in Ukraine. Subsequently, the Spanish side said he did not know who on behalf of them signed the agreement. It turned out that the signature put a ski instructor Jordi Sarda Bonvehi.
Videoblast of Panama refused to grant Vladislav Kaskiv the status of political refugee
TSN. Wounds
31 Mar, 09:59
Facebook

VKontakte

Google+

Twitter
Comments
comments