Shot Pashinsky husband to close the case: "His reward, perhaps"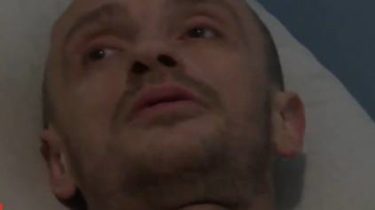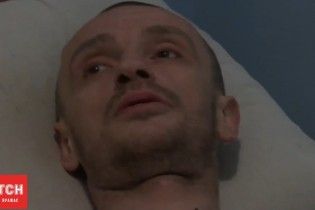 Vyacheslav Himikus and his lawyer found out about the closure case against Sergey Pashinsky with his Facebook. Official documents from the investigation they ever had, says the story TSN.19:30.
"His reward, perhaps. And I… Before a minor ear pulled, and now to me – even as an administrative matter," said the man, with whom the policy had a conflict on the road. It happened new year's night. Himikus with a bottle slaboalkogol was returning home from the guests and spoke on the phone with his wife when he asked for help, the bus driver, which stalled. Together the men began to push the car to remove it from the road, which at that time was a car Pashinsky with his wife behind the wheel. The woman rudely rebuked men that bead is not included the dimensions. "They are literary… Well, as asked, so I answered," says Himikus.
Videosceleb on the road: the GPU has closed the case against people's Deputy Pashinsky
TSN. 19:30
Yesterday, 20:36
Facebook

VKontakte

Google+

Twitter

1
Next version different. My Sergei Pashinsky described in the social network. "Our request… really angered one of the men near the car, as it turned out, very drunk. I had the gun, fired a warning shot into the air. The attacker did not stop, he struck me with a bottle on the head, I fell to the ground. I managed to stop the offender, only when lying shot him in the leg," says the politician. Version of the same V., Pashinsky in the car he didn't see it, because after a verbal altercation, the car drove away. He then pushed the bus until I heard a scream behind him. "Face into the floor, something that sounded. Well, I'm sorry… When I see the barrel in my chest – I have someone to hit," says Himikus.
The result of the shot Pashinsky himikos the four-part fractured femur. "The leg just kinda went poof," says the man who is now forced to walk with a stick. Vyacheslav's wife all that happened, I heard on the phone – people just don't turn it off when pushing the car. In a few minutes she was already close. "Many friends told me how great I am. But that was later, at first it was a state of shock," she said. And the police, and the hospital told her to blame the husband, although she had listened to his own ears. Vyacheslav a long time in hospital, had surgery and is now disabled. "Crippled life. My, my husband, children – and that was it it is impossible", – says the woman.
Comments
comments